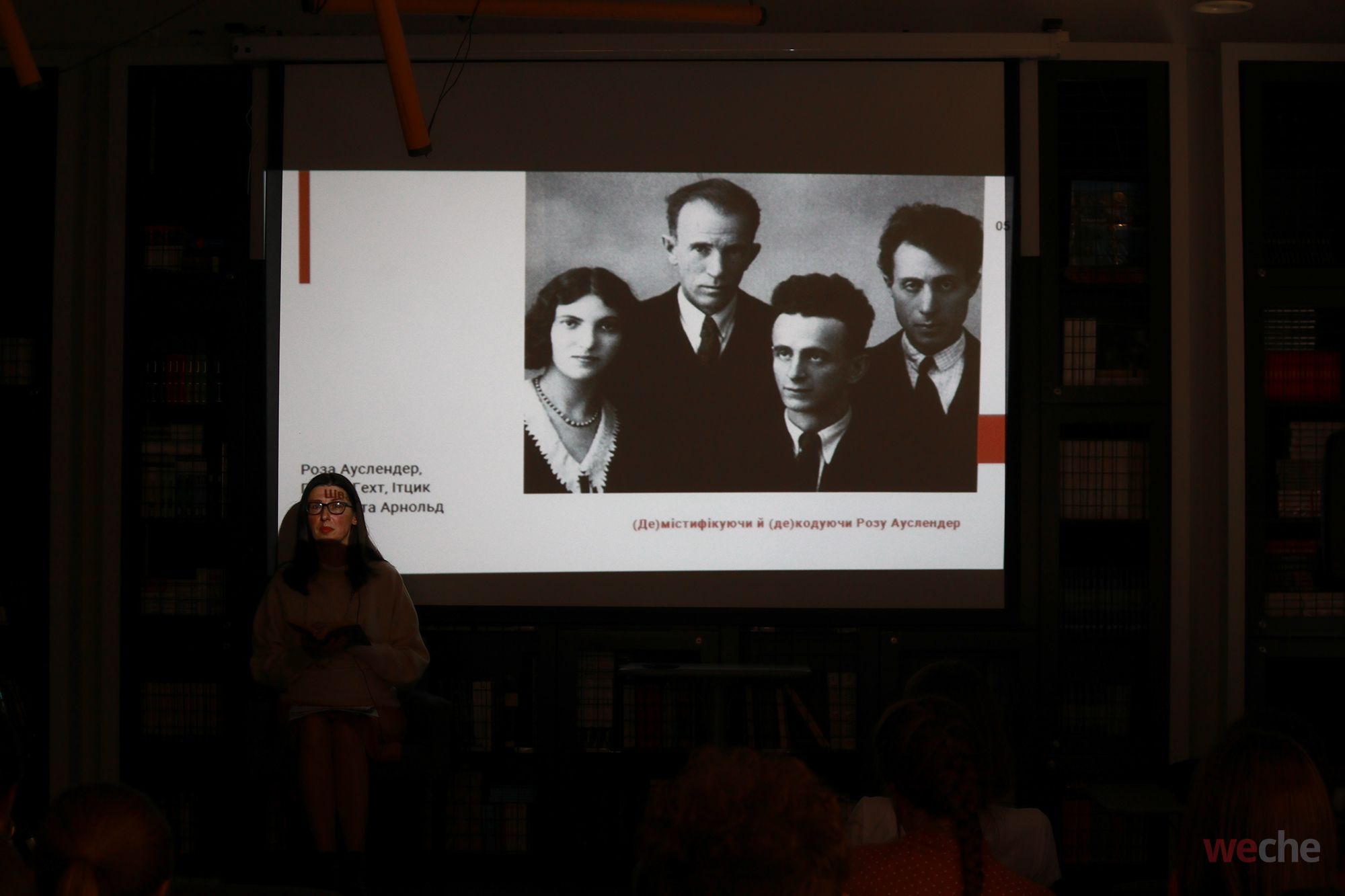 Supported by:
The word Czernowitz is primarily associated with Jewish culture. Our project is intended to answer the question of Chernivtsi citizens and guests "What is happening today in Czernowitz Jewish social life?". Our project aims to show contemporary Jewish culture and make it interesting for young people through organizing poetry readings of authors from Izrael, art exhibition and a range of lectures by famous professors, translators and journalists on Jewish topics.
The main objective of the project is to introduce, to continuously increase awareness of the young generation and to make them interested in contemporary Jewish culture, values, traditions, religion, literature, and lifestyle on constant basis though a number of culture events, workshops and lectures given by famous experts well known in the field, to give new opportunities for further development of Jewish culture in Czernowitz.
This year's project has a special focus: 1700 years of Jewish life in Germany. The anniversary year of 2021 commemmorates Germany's vibrant Jewish community and aims to capture the richness of German-Jewish heritage. That's why we also concentrate our program in Chernivtsi on German-Jewish events.
1.«(De)mystifying and (de)coding Rosa Ausländer: about the known, little-known and invented from the life and poetry of the Bukovinian author»
27. May 2021
Oksana Matiychuk – Chairman of the NGO "Ukrainian-German Cultural Society" at the Gedankendach Center.
Rosa Ausländer (born Rosalie Beatrice Scherzer; May 11, 1901 – January 3, 1988) was a Jewish poet writing in German and English. Born in Czernowitz in the Bukovina, she lived through its tumultuous history of belonging to the Austro-Hungarian Empire, Kingdom of Romania, and eventually the Soviet Union. Rose Ausländer spent her live in several countries: Austria-Hungary, Romania, the United States, and Germany.
2. Public conversation on the topic "Jewish community of Chernivtsi today and tomorrow" with Leonid Milman
4. August 2021
Leonid Milman – Chairman of the Board of the Jewish Community of Chernivtsi region.
The conversation focused on how we understand the heritage, the history of the city and the dialogue in society. Who owns this heritage and who is responsible for its preservation – only descendants or absolutely all citizens of the city? How does the forgotten or unforgotten history of our "yesterday" affect the state of our "today"?
3. Public conversation on the topic "Jewish brand of Ukrainian Chernivtsi" with Marina Libanova
18. August 2021
Marina Libanova – director of the bookstore "Bookinist" based in Chernivtsi.
The conversation touched upon the issues of how interesting individuals manage to become a recognizable brand, and their projects – a visit card of the city. What is the secret of the success of Chernivtsi initiatives? Why, if you were not in the bookstore "Bukinist" and the Paul-Celan-Literatute-Center, then you were not in today's Chernivtsi? People-brands of modern Chernivtsi – Marina Libanova and Svyatoslav Pomerantsev will speak about it.
4. Public conversation o the topic "Jewish and not Jewish questions about Chernivtsi and Ukraine"
4. September 2021
5. Presentation of new book of Anatoly Vishevsky and Boris Briker "We don't speak Yiddish"
4. September 2021
6. Modern Israeli poetry with Noam Partom and Tomer Dotan-Dreyfus
5. September 2021